One of my hobbies is collecting old newspapers. I have here an issue of Do'ar HaYom ("Post of the Day") from Jerusalem from 1933.
This is the newspaper ran by Itamar Ben-Avi (born Ben-Zion Ben-Yehuda), the son of Eliezer Ben-Yehuda, the linguist who reintroduced the Hebrew language and invented the modern words, including the word עיתונאי (using "3" for an Ayin: 3itonai), "journalist" (based on עיתון, newspaper (3iton), based on עת, time (3et)).
This issue here is from July 2nd, 1933.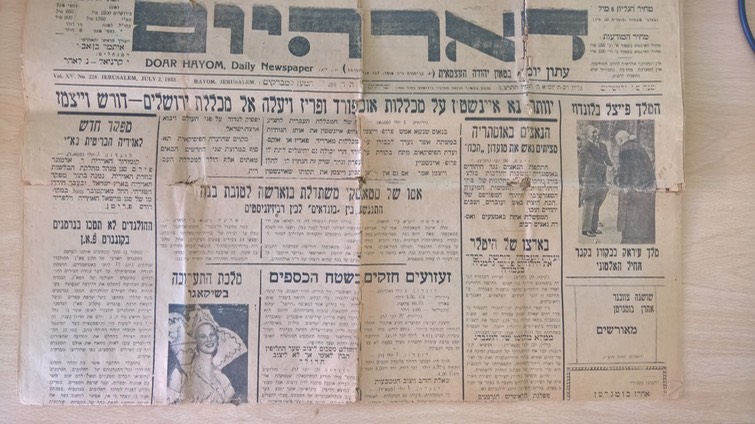 Notable bits include that picture of a woman.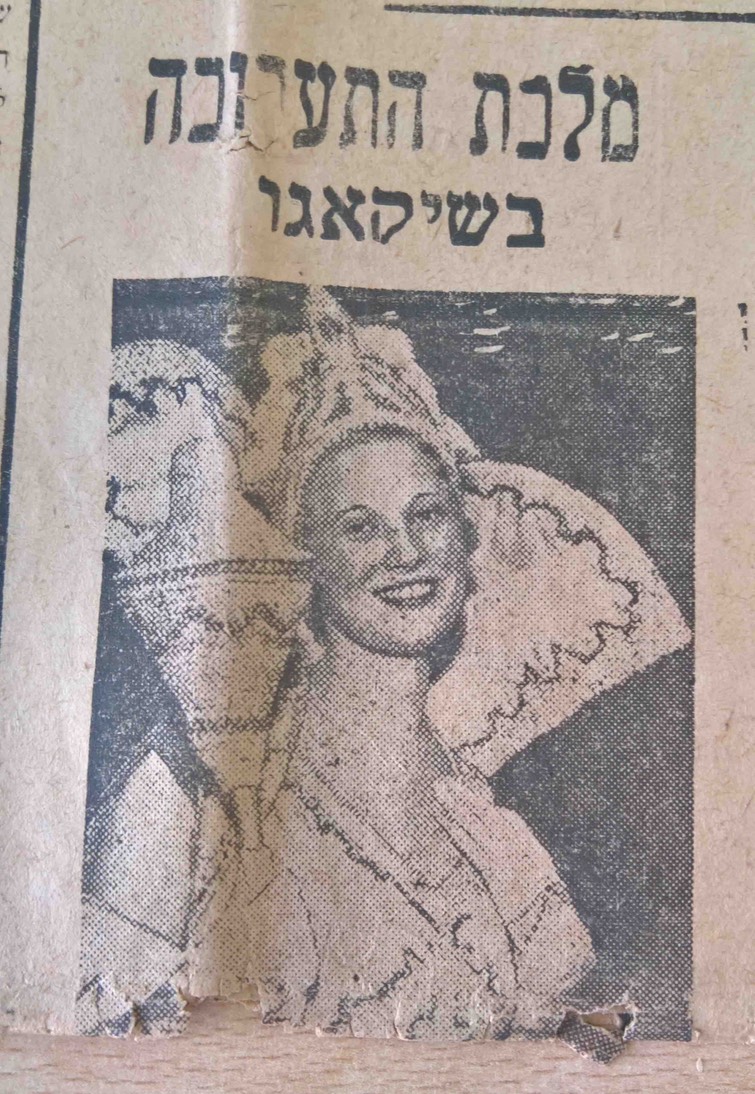 She was, apparently, the "exhibition queen" of Chicago. I think the Chicago exhibition referred to was the "Century of Progress" but I don't know who she was.
Then there is a column about Nazis in Austria attacking Jews. Note that this is several years before Austria's annexation into Germany and only a few months after the Nazis' election victory in Germany.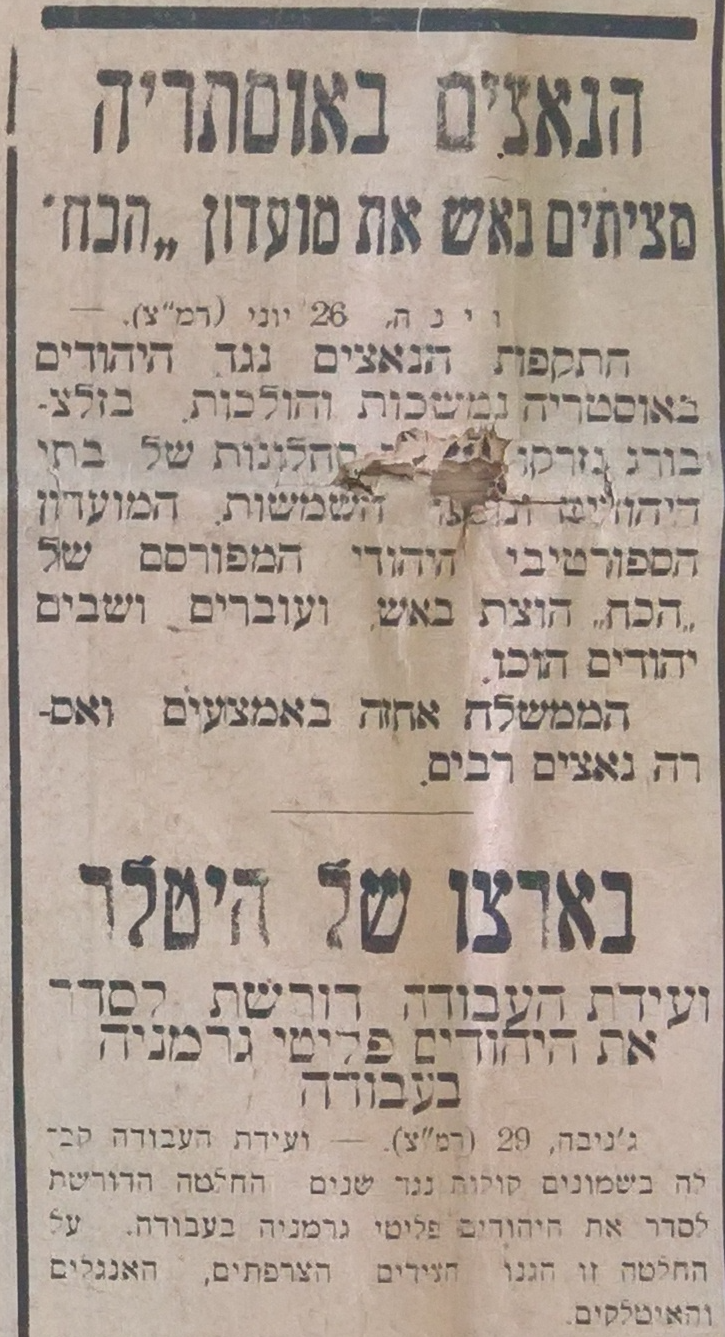 The lower part titled "In the land of Himmler" speaks of Jewish refugees from Germany and a Labour Conference demanding that they be allowed to work. I think this is the event described here on the Jewish Telegraphic Agency Web site.
And finally there is mention of Faisal, the king of Iraq, visiting the tomb of the unknown soldier in London.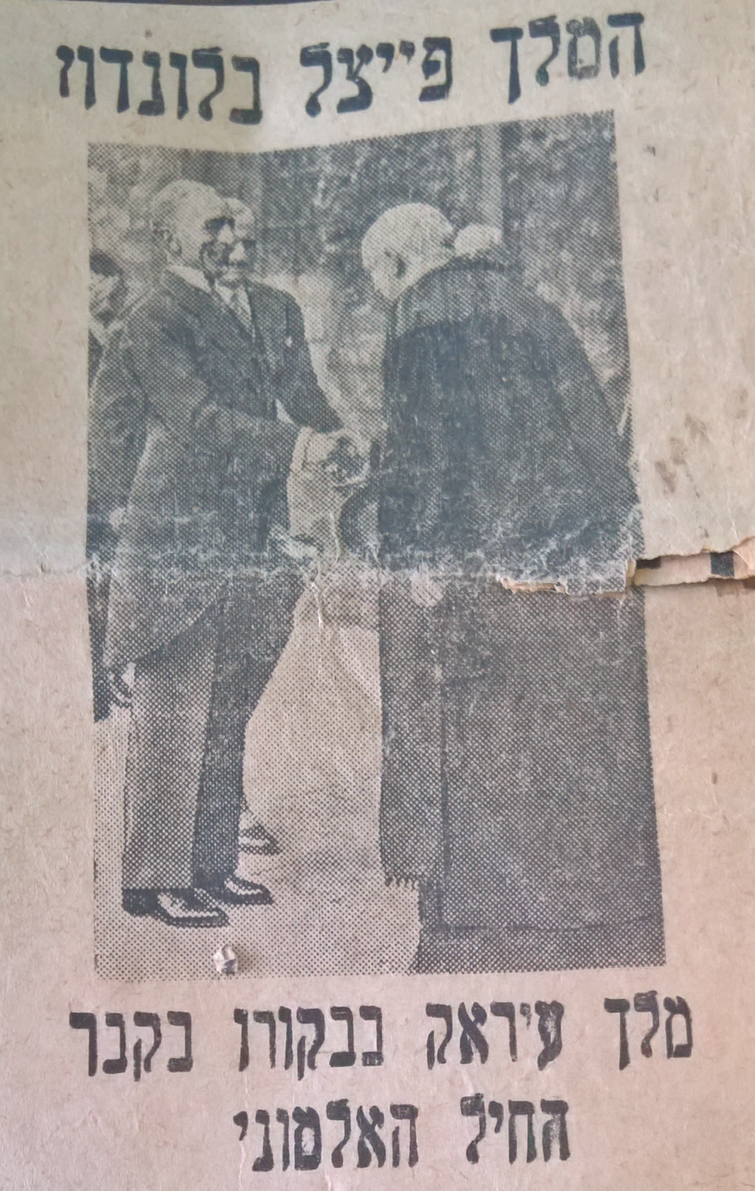 King Faisal of first Syria and later Iraq was an ally of the British during World War I. The tomb of the unknown soldier is a World War I memorial.