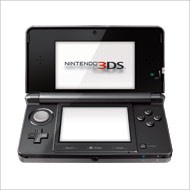 While I bought a Nintento Switch a few weeks ago I must say that I still like my 3DS better. In fact I liked the DS better too.
Over the years I have bought a lot of DS and 3DS games and all of them were good.


Super Mario 64 DS (kept me and my flat mate busy for months)

Namco Museum DS (still the best Namco Museum, has the best games, has Mappy)

New Super Mario Bros. (just wow)

Tetris DS (never as good as the original Game Boy Tetris)

Sim City DS (was a bit of a filler)

Mario Kart 7 (good enough)

The Simpsons Game (surprisingly good)

Duck Amuck (a bit pointless Bug Bunny game)

The Legend of Zelda: A Link Between Worlds (very nice and old school)

Asterix The Mansions of the Gods (haven't tried it yet, moved the movie)

New Super Mario Bros. 2 (almost as wow as 1)

The Legend of Zelda: Majora's Mask 3D (don't remember anything)

The Legend of Zelda: Tri Force Heroes (don't remember a thing)

Pac-Man & Galaga Dimensons (has the original arcade games)

Atari Greatest Hits (the usual)

Donkey Kong Country Returns 3D (love the Donkey Kong 3D games)

Mario Golf World Tour (I just like golf games)

Mario Kart DS (an instant classic, again kept me and my flat made busy for months and made me buy a Wii to play more Mario Kart)

Super Mario 3D Land (a very good mixture between 2D and 3D, loved it)

Luigi's Mansion 2 (fun game, much too difficult for me towards the end)
I am missing two Zelda games, one with a boat and one with a train. Weird.